Enhance the consistency, correctness and credibility of your content with an editorial style guide.
Studies1 have shown that people are less likely to do business with organisations that make spelling or grammar mistakes in their public-facing content. Even little inconsistencies that aren't errors can erode trust and put people off. And inconsistencies and errors have a habit of creeping in, especially if you're working with multiple content contributors.
The solution: adhere to an editorial style guide.
What is an editorial style guide?
An editorial style guide is a document that helps writers by providing rules and guidelines on points such as:
Language version, e.g. UK or US English
How you write about your organisation
Writing style
Grammar and syntax, capitalisation and punctuation
Times, dates, numbers and places…
… and an A–Z consistency checklist for words and phrases with more than one correct spelling, and covering dos and don'ts for terminology specific to the organisation and sector.
Having these things documented makes the job of copyeditors and proofreaders easier because their edits and changes can be more objective and less "I wouldn't have put it like that". An editorial style guide can keep your writers and reviewers motivated, improve the quality of your content, and spare you the cost and delays associated with multiple revisions of every document.
Custom style guide service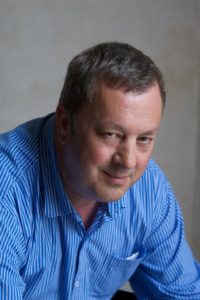 ---
I've worked as an editor, proofreader, writer, and translator for many years and my specialist niche now is creating editorial style guides, because I've seen how beneficial they can be. My editing assignments have ranged from straightforward proofreading of companies' annual reports through to major structural editing such as rewriting thousands of words of copy written by non‑English subject-matter experts. Or copy written by teams of contributors each with their own good but inconsistent, individual ways of writing.
What I've found is that many organisations don't have editorial style guides that are fit for purpose, and my clients agree. They may have guidelines that are too complicated and prescriptive so that no one uses them. Or the guidelines they have may be too light on detail. Or they may contain confusing or contradictory instructions. Or there may not be any written guidelines at all. So I've compiled editorial style guides on an ad hoc basis for clients who need such things and don't have them – and these have been well received.
Client feedback has prompted me to produce a free-to-use general-purpose editorial style guide, which many people have found useful. However, if yours is a big organisation with many content authors, a great deal of specialist vocabulary, and/or a need to take extreme care with the words you use, you could probably do with a style guide tailored to your needs.
Trial offer
I'm now working on creating a customised editorial style guide package that I can roll out to clients. I've yet to work out some details. I'm looking for a small number of test clients to help me refine my process and, in return, benefit from an advantageous pilot-scheme price. Interested?
---
(1) An internet search brings up a number of studies with various findings. We can't really know how what percentage of people will react in one way or another when they see poor-quality content. But the point is, mistakes and inconsistencies definitely put many people off and exert a negative effect on trust. Whereas you won't put anyone off by getting it right.